Project finalises process chain in Krakow
Posted on |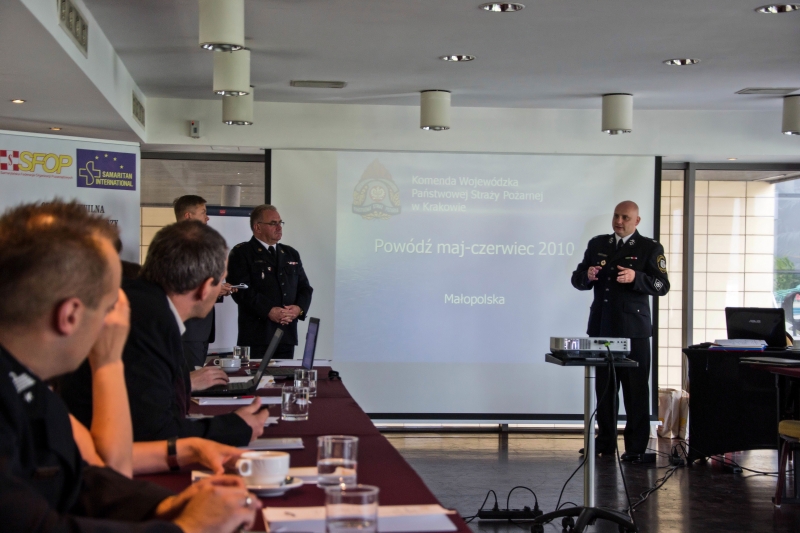 At their meeting in Krakow, which took place from 20-23 September 2015, the project group learned about the involvement of volunteers in flood relief in Poland and finalised the process chain for cross-border Samaritan support.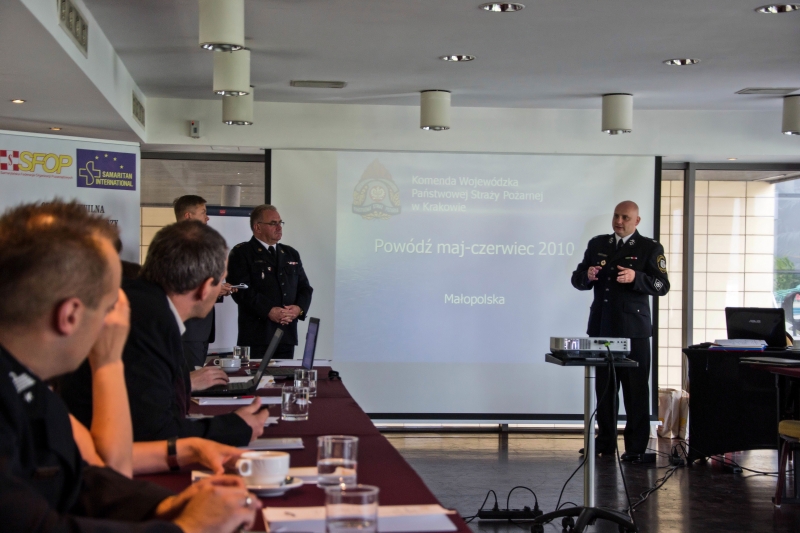 On the first working day, the project partners were joined by several representatives of the local civil protection system. Mr. Andrzej Mroz, Commander of the State Fire Service in Krakow, Mr. Boguslaw Kogut, the Commandant of the State Fire Service's School, and Mr. Marek Rut, Director of the Provincial Center for Crisis Management. They informed the international Samaritans about the structure of the Polish rescue and civil protection system.
The speakers also talked about the role that volunteers, particularly voluntary firefighters, played in the relief operations for recent flood disasters. In some situations, volunteers outnumbered professional personnel by as much as 2:1 and thus made substantial and crucial contributions. Particularly in remote areas of Poland, volunteers are often the first people on the scene of a disaster and enjoy a high level of trust among the general populace.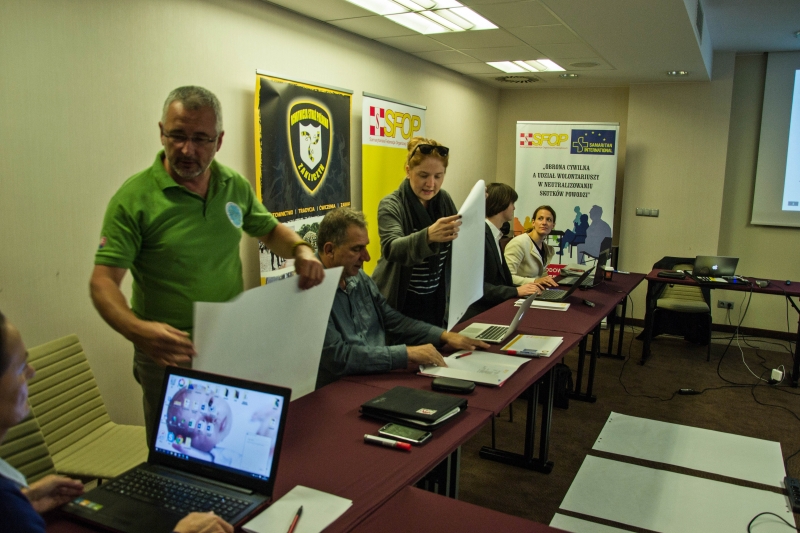 On the following day, the group took up where they left off at the previous meeting in Prague and finalised the process chain for cross-border support in case of flood disasters. They also started to prepare the scenario for the planned exercises to put the process chain to a test. There will be two exercises to conclude the project. A table top exercise will be held in February 2016 in Bolzano, hosted by the White Cross. A field exercise to put the project results into practice will be held in late April. The host of the field exercise will be ASB Austria.